From savings and investments to protecting your loved ones, we have a solution for you.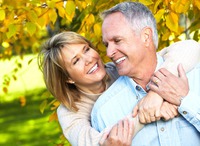 Retirement
MAKE SURE YOU CAN ENJOY YOUR GOLDEN YEARS TO THE FULLEST
Everyone grows old. It's inevitable. The question is, will you be ready financially when it's time for retirement? expatwealthatwork retirement planning specialises in the creation of flexible retirement planning to ensure you receive the most effective pension arrangements to suit your lifestyle now and in the future. Our Pension solutions include investment products for those starting out on their retirement savings as well as products such as QROPS, SIPPS and QNUPS from the UK, EURBS from Europe and Superannuation in Australia to enable expatriates and repatriates to benefit from flexible Pensions legislation.
Our Pension advice and education is designed to provide clients with greater control over their retirement option We work with the leading product providers in the financial industry to offer comprehensive choice and give you the freedom to stop work when you want to - not when you have to.
29% of households over 55 have no retirement savings
37% of those nearing retirement have less than $50,000 in assets.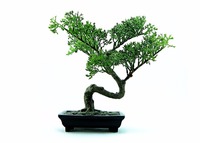 Wealth Management
FROM A KITCHEN TABLE TO A MULTI-MILLION DOLLAR COMPANY, WE INNOVATED OUR WAY TO THE TOP
We know that certain clients may require a higher level of assistance with their financial life. They need a customised service that goes beyond investment planning - and that's where expatwealthatwork can help.
Working with a dedicated wealth manager, high-net worth individuals or families can delegate many aspects of their finances including tax, property, pension and estate planning.
When it comes to portfolio construction, your wealth manager will help prepare for present and future financial needs by suggesting asset allocation within a whole portfolio as well as the selection of individual investments.
Other services our Wealth Management division can offer, includes help with philanthropic wishes and the financial governance and administrative requirements of large family offices.
10.15% ROI Annualised Over 3 Years
12.5% ROI Annualised Over 5 Years.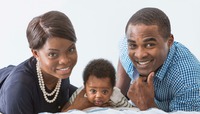 Protection
ENSURING THE SAFETY OF YOURSELF AND YOUR LOVED ONES IN ANY CIRCUMSTANCE
Many expatriates working offshore rely on the life policy that they took out when they lived in their home country.
Many domestic life policies do not cover you if you have been an expatriate for more than 3 months, and therefore you may not be covered whilst working and living abroad.
We can arrange new portable international life cover which can be taken with you wherever you go.
Our life cover is based on country of residence - NOT Nationality. We can cover both expats and locals at the same rates.
The main types of cover:
Term Life Cover
Whole of Life Cover
Critical Illness
Disability cover
Premiums can be in USD/ GBP / EUR and AUD
Term Cover - Pays a lump sum in the event of death within a specified period.
Whole of Life - Pays a lump sum in the event of death.
Critical illness - Pays a lump sum on diagnosis of specific critical illness
Why is life insurance so important?
The death or terminal illness of a family member can have serious financial consequences for the surviving family members. Having adequate cover in place can give you peace of mind knowing that in the event of your death or terminal illness you family will be financially covered and will be able to maintain their current standard of living.
How much life cover is enough?
In the event of your death or terminal illness , you may want to ensure there is enough money to pay off all debts and provide an ongoing income stream for you family. We can help you determine what level of cover is appropriate and arrange cover with top international providers.
As little as $100 per month for Protection
$700,000 for Cover.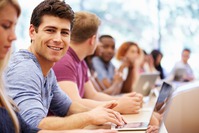 Education
SCHOOL FEES ARE INCREASING YEAR BY YEAR, SO STARTING EARLY CAN LESSEN THE BURDEN
At expatwealthatwork we understand that as parents, you want to give your children the best education possible. We also understand that finding the money to do this is not easy.
Expatriate families often have the extra expenses of an overseas school or university education to fund and even if you choose to educate your children in the region you are based, employment packages increasingly do not cover this significant expense. Therefore, it's important to start investing in your children's education as soon as possible.
expatwealthatwork can explain the options available from the various savings and investment vehicles available for education fees planning. They'll work with you to offer advice and solutions to help you through the schooling years with as little financial worry as possible.
39% of parents wished they started savIng earlier, and more
74% of parents are funding their child's education from day-to-day income
Offshore Banking
AN EFFECTIVE FORM OF DIVERSIFICATION TO SPREAD RISK FOR YOUR SAVINGS
expatwealthatwork's link with Isle of Man-based Standard Bank provides a number of banking solutions in a choice of four currencies at extremely competitive interest rates. Offerings range from instant access (ATM - debit card) accounts through to fixed-term products that allow access in the medium-term.
Chat with us to see if an Offshore Bank Account can work for you.
Freedom and Diversification for your wealth
10% of the World's GDP is held in Offshore Accounts
Taxation
DON'T LOSE YOUR HARD-EARNED SAVINGS BY NEGLECTING YOUR TAX PLANNING
Tax is a constant worry for people and our team can refer you to solutions to save your hard-earned money from being eaten up by taxes.
One of the many advantages available to international expat clients is the ability to open some major tax benefits - there is little value in making good returns if we give them up to the taxman.
Expat Wealth Imperium works closely with one a top tax advisors. With various associations around the world, wherever you happen to be we can ensure the best advice is available to you.
Our tax department gives you instant worldwide access to tax compliance and planning options which include:
Income tax reduction by use of judicious personal allowance entitlement
Capital gains tax reductions using exemptions you are entitled to claim
Inheritance tax savings by forward-planning and trusts
Tax filing service
Pension maximisation using Double Tax Treaty reliefs and lifetime entitlements
Advice on Pensions paid gross
Property Taxes, ATED, Rental Taxes, Stamp Duty and Land Tax
$1000s saved through careful tax planning
Protection for your hard-earned savings
Wills and Trusts
ENSURING THE FINANCIAL SECURITY OF YOUR ASSETS FOR YOU AND YOUR LOVED ONES
Wills
Planning for a safe and secure future for your loved ones
No one wants to think about death in the prime of life. But it's important to decide what will happen to your assets when you die, who will look after your children if they are still young, what trusts you want established, how much money you'd like donated to charities and even instructions about your funeral.
Working and living outside your home country makes this planning even more crucial, having to take into account local inheritance laws and practices. So please ensure your will is up to date or ask us.
Trusts
A trust allows you to dictate how your wealth is to be managed and distributed, and by whom, during your lifetime, and after death. There are several reasons why setting up a trust is a good idea for investors, especially expatriates who reside in jurisdictions where the forced heirship of Sharia law is practiced or onerous estate duties are levied. It enables you to protect your assets and ensure that they are distributed according to your wishes. A trust is a useful part of any investor's overall investment strategy and we're able to advise the best way to set one up by taking into account your individual needs and circumstances.
3 - 7% savings for your estate
Secure your family's future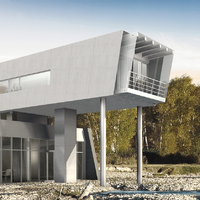 Property
AN EFFECTIVE ASSET TO SPREAD RISK AND CREATE BALANCE IN A DIVERSIFIED PORTFOLIO
The expatwealthatwork Property Desk helps clients invest in property as an asset class to help build towards a balanced portfolio.
We offer clients a "one-stop shop" for property investments including competitive mortgage arrangement from over 20 lenders as well as a range of international mortgages to allow clients to invest in countries including Australia, UK, France and Spain. We also carry out stringent due diligence on both developments and developers to offer clients real peace of mind. Once purchased, our services can extend to finding managing agents to source tenants and deal with all the details that can be difficult when you're not in situ.
For further information, contact us today.
9.5% - 11.8% average Annual Return Over 20 Years

Diversify your Portfolio